Sometimes a graph can make you sit up and pay attention. This one tells a positive story for want-to-be surveyors!
The graph below shows the workforce gap forecast for Licensed Surveyors over the next 10 years in Victoria.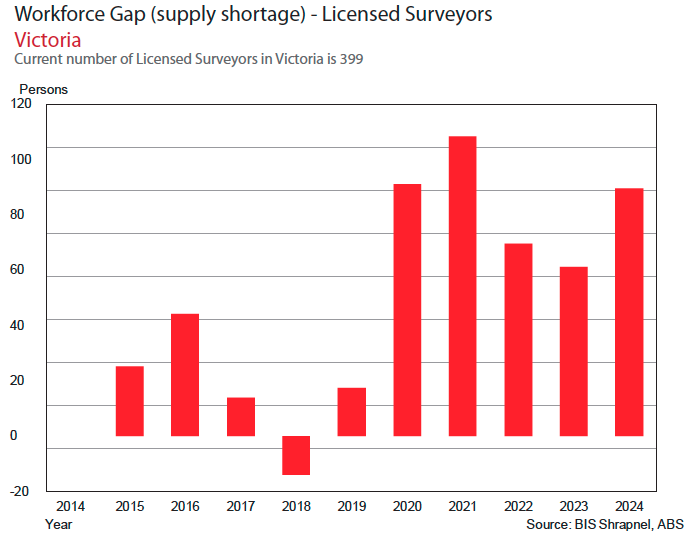 Students wanting to pursue studies in surveying need to take Mathematics Methods in VCE as a prerequisite.
Find out more about the report and why you should consider a career in surveying here.  
Thanks to 'A Life With Limits' for this info.